Brokerage / SOR (Sale or return) FEE £1200 + Vat
This is a large part of my business, I take great pride in this providing this service and its something that I really enjoy doing for the owners of the vehciles!
When I advertise and offer your vehcile for sale on various selling platforms, you will still be the owner until its sold. You will always be kept updated and communicated with along the way. lt can be arranged that I send you weekly updates on how your vehcile is prefroming on autorader and my website until sold.
This service I provide has the advantage of getting more money for your vehicle than you would if you were to part exchange it or sell it privately.
This will save you the hassle of advertising and selling the vehcile yourself. Through myself I can also offer potential buyers financing options, extended warranty and have the facility and capabilty to take their car in part exchange.
It also gives potential buyers reassurance of purchasing a vehicle through a professional, knowledgeable buisness that the vehicle has been professionally checked over by myself and any outstanding finance cleared.
Please see my reviews on my testimonals page
Alloy wheel refurbishment
For any car you buy, a wheel refinishing service is available. Bring your vehcile to us for a professional wheel refurbishment. For cars we are selling usually this is carried out pre-sale as part of the preparation process.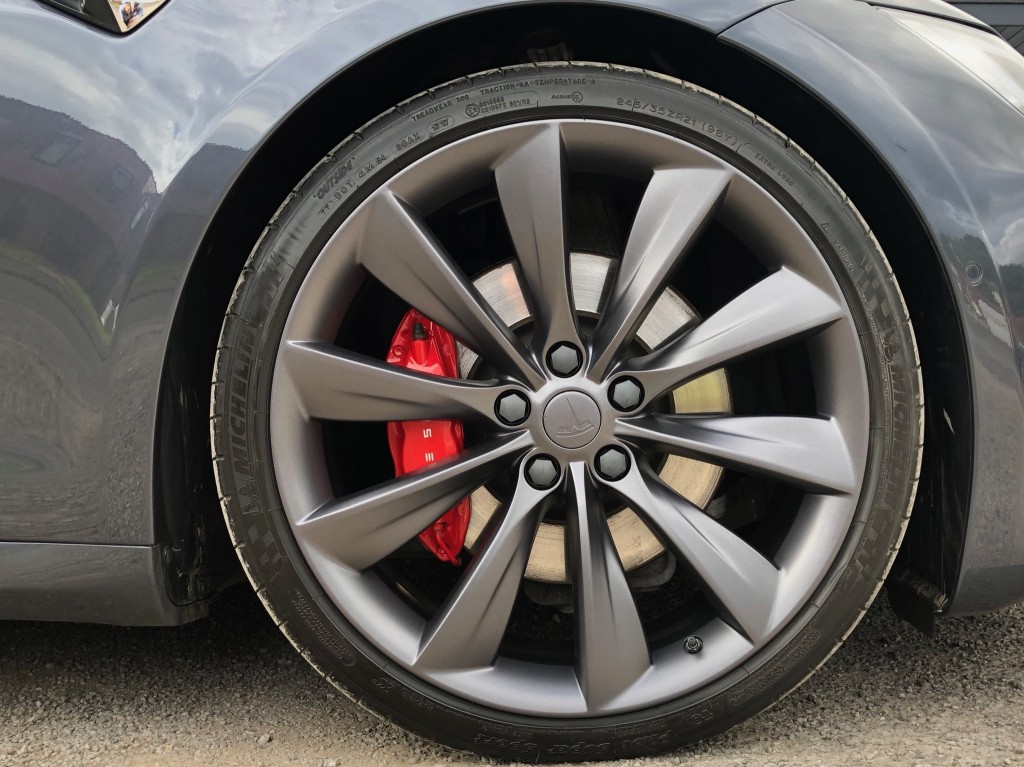 Window tinting is a popular way to enhance the look of your car, increase security and providing shade to children or pets in the back.

Bodywork repairs and Dents
Our experienced bodyshop / smart repair technicians can efficiently correct minor blemishes and smart repairs.
Not everything needs to be painted by a bodyshop, if the paint is not cracked in any way this can be repaired by PDR (Paintless dent removal) a highly skilled dent technician will skilfully massage the dent out. Not only is the paint colour still perfect you have also saved your self an expensive repair on your vehicle!
White Model X shows a very nasty dent with NO filler used. Repaired and returned to owner in two days!
Blue model 3 long range was in and out within 7 hours! Then returned to his very happy owner!
I have plenty more pictures of Tesla / PHEV repairs upon request
We work closely with UTWS in New Milton who complete the following for us
Chrome Delete
A great way to enhance the look of your vehcile. It's where all chrome parts of the vehicle are wrapped in black matt or gloss finish, can also be available in any colour of your choice.
Ceramic coating
Polished to perfection and sealed with a ceramic coating which bonds at a nano level.
Calliper re-painting
Callipers can be resprayed in any colour you desire and they will have the Tesla text on them or any other text you desire.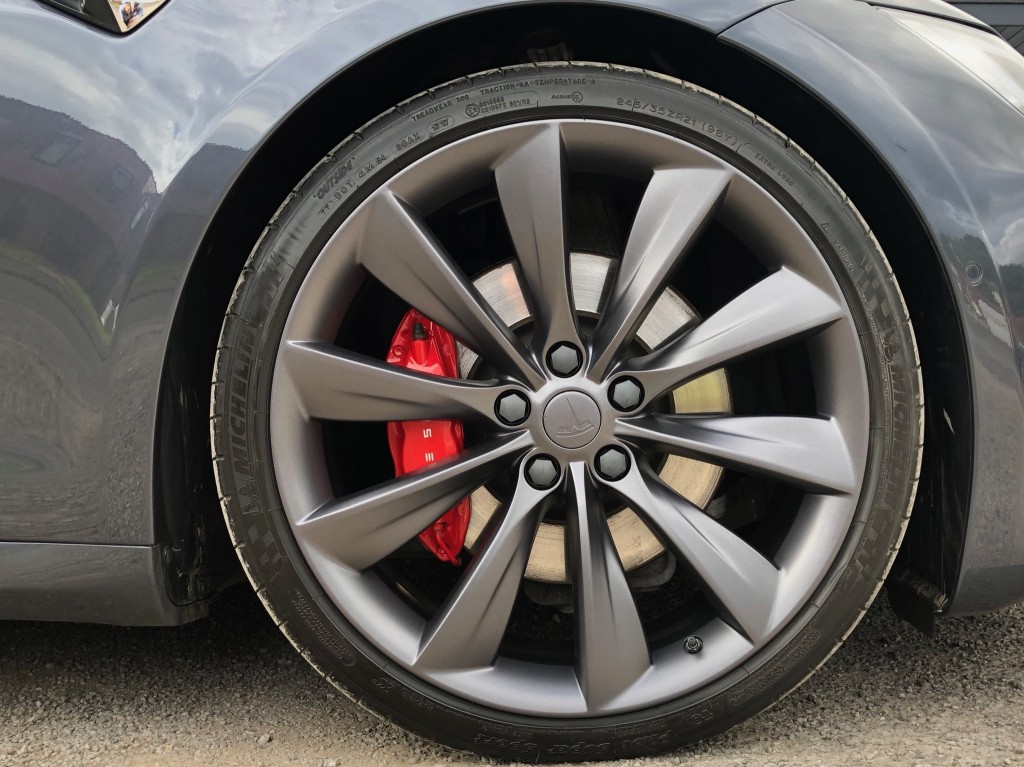 Wrapping can be done with or without the doors shuts. A big variety of colours and finishes available
Power tailgate for Model S or 3
The power tailgate is a great addition to the specifiactions of your Model 3. It comes with a foot sensor, screen and app functionality and the height of the tailgate can be adjusted.